Awards & Achievements
We have received lot of awards and achievements during last 30 years. Some of them have been mentioned below:
Awards and Recognitions
Received state youth award for promotion of youth services and national development from State Youth Welfare Board, Department of Youth Services and Sports, Government of Orissa for the year 2006-07
District Youth Award by Nehru Yuva Kendra Sangathan, Government of India working in the field of youth promotion and community development in 2014
Prakruti Bandhu Awarded to the Director, VYK by Department of Forest and Environment, Government of Odisha for promotion of forest and environment in 2010
The Director has been awarded with best Gandhian Worker by a state level NGO named Youth Association for Rural Reconstruction for promotion of Gandhian Values and Gram Swarajya in the state of Orissa in 2001
Received appreciation from Hands to hearts International USA for best implementation of Early Childhood Development program in Odisha State in 2011.
Received appreciation from District Red Cross Society for organizing blood donation camp and as a regular blood donor 2012
Awarded with Jaya Nanda Samaj Seva Samman, in the memory of veteran freedom fighter of this region in 2014.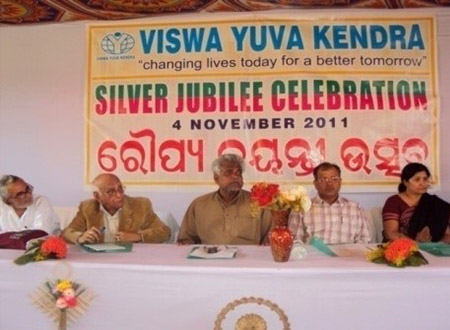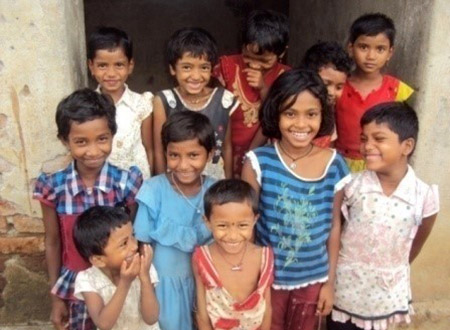 Achievements
The organization has established a good rapport with its people in the locality, good relationship with its donors and target people.
More than 25,000 children and youths (young children, child labour, illiterates, dropouts etc.) have been mainstreamed in the society.
3000 youths, young women and girls have been provided vocational trainings on computer education, garment production, craft, animal husbandry, mobile repairing, beautician etc. and established them in different business units and supported for self employment.
Formed and established more than 500 youth clubs, women groups, self help groups through capacity building and self employment.
Developed community infrastructure like water reservoir, drinking water supply, rural link road and other community assets.
Developed capacity of thousands of health service providers, panchayatiraj institution members, community level organizations, youth groups, adolescents, social workers and government personnel on home based care for the children, early childhood development, community organization and management, HIV/AIDS/STI/RTI, reproductive health, child care, management of local self government (PRIs) etc.
Established community eye hospital from 2008 in the western region of the state and served thousands of people to prevent avoidable blindness.